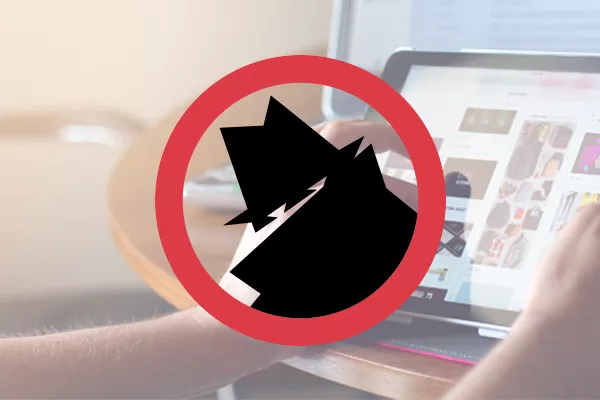 Thanksgiving is still on the horizon, yet the Black Friday deals have already rolled out for some retailers. What used to be a singular day of door busters has expanded into a week of bargains. Cyber Monday, following Black Friday weekend, is the day for online deals and doesn't require camping outside a store in the wee hours of the morning.
While convenient, online shopping does open new doors for criminals to steal your information. The Internal Revenue Service (IRS) website offers a few tips on how to keep your information safe while shopping online this Cyber Monday.
Look for the "s" in "https"
This is a simple one. Any information you enter on sites beginning with "https" is encrypted.
Stay off the public computers for shopping
Don't use public Wi-Fi to do your shopping, and avoid clicking on "special offer" links in emails, as they could be phishing scams. Instead, navigate directly to the websites of reputable stores.
Check your statements
We all make mistakes—so pay attention to your bank statements. Stay vigilant and report any fraudulent charges to your bank.
Be wary of new shopping apps
Local computer security expert Mark Capell of CMIT Solutions in Bend says that he's seen an online shopping scam that involves fake shopping apps. If you download an app from a questionable email, it may be suspect.
"Downloading apps can really infect a machine badly," said Capell. "So just be careful what you download and know when you are installing something."
Beware virus warnings
Capell says when it comes to computer security, people should be wary of any pop-up windows telling you to contact Microsoft or other software companies to help clean up any viruses. It's more than likely a scam. If you feel that you have been victimized, he suggests shutting down your computer and taking it in for repair. As a cautionary measure, change all of your passwords as well.
"When you think of computer security, I tend to think about it as Swiss cheese—none of the layers are perfect, they all have holes," said Capell. "But if you add enough layers and the right layers you can cover most of the holes pretty well."
Sgt. William Bailey of the Deschutes County Sheriff's Office says that anyone who suspects that they have been a victim of identity or personal information theft should immediately make a report with their local law enforcement by calling the non-emergency number.
"This day and age, scams come in many different ways and forms," Bailey said. "So always be wary of anyone contacting you asking for personal information—you should be very skeptical of that and do your research before you provide anything over the phone."
Bend PD non-emergency number: 541-693-6911
Deschutes County Sheriff's Office non-emergency number: 541-388-6655

*Correction: A previous version of this story incorrectly stated Mark Capell's last name as "Campbell."