I
n this week's Outside section, the
Source
covered the
Fly The Ford
tour that is currently making a pit stop in Bend.
I got the chance to fly in the Tri-Motor on Thursday, and when I say it was an awesome experience – that might be underselling it.
While the "Tin Goose" was a giant leap forward for the world of aviation and travel, it's a very far out feeling from the aircrafts we know today. The flight offered an opportunity to see Bend from a totally different perspective and it was hard not to appreciate this piece of history soaring through the skies.
Take a look at our slideshow to see some of the sights from above Bend. The Tri-Motor flights run until May 12.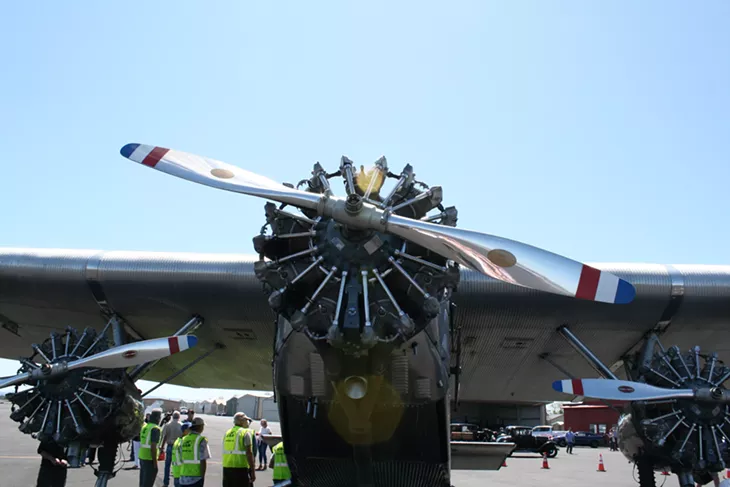 10 slides