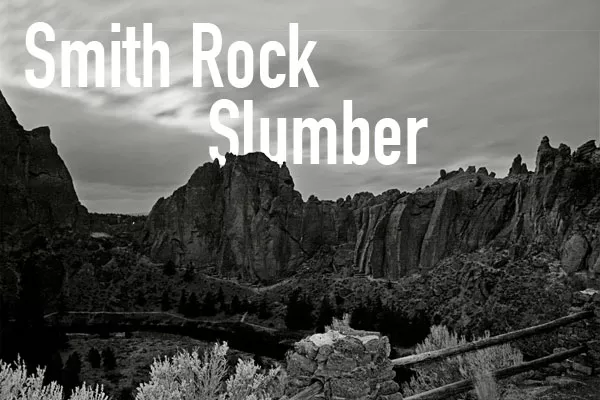 Terrebonne residents are cautiously optimistic after the Deschutes County Board of Commissioners made a decision about the proposed Mazama Ranch Bed and Breakfast and campground. As we reported Dec. 6, the site has been somewhat controversial, mostly due to the location and the proximity to neighbors living in Terrebonne.
The Mazama Foundation had proposed building an eight-person B&B and a 20-person campground on a 1.97 acre lot on the corner of Smith Rock Loop and Crooked River Road. The campground would have had five campsites, with up to two tents per site.
The proposal had asked that some of the setbacks—the space between the property line and the first vertical wall or building structure—be waived, due to the limited space. Residents of Terrebonne were concerned about what kind of precedent this would set, because it wasn't something that had been done before, said Luis Elenes, a member of the Terrebonne Neighborhood Alliance.
"We are pleased to see reasonable judgment prevail with Deschutes County commissioners unanimously denying a commercial campground in our residential neighborhood," Elenes noted in a statement released by the Terrebonne Neighborhood Alliance.
The Mazamas had revised their proposal several times and included ways to decrease potential disruptions from the campground, such as landscaping berms to block noise and a 24-hour hotline for complaints, but all three county commissioners felt that the plan for the campground was not adequate for the space and the surrounding area, said Anthony Raguine, Deschutes County senior planner.


"The Board found that the type of use, at the density of 10 campsites was not compatible with the residency area," he explained.
Members of the Terrebonne Neighborhood Alliance are still concerned about what the B&B will look like and how that will affect the surrounding area.
"We would need to evaluate a modified site plan with the single use of a Bed & Breakfast to understand if the harmonious and compatibility requirements are met," Elenes said in the statement.
The next steps are for Raguine to draft the decision the commissioners came to (yes to the B&B, no to the campground) and present it to them. After they make their decision final, the Mazamas will draft up a new plan that features just the B&B, and then the Terrebonne Neighborhood Alliance will review the new plan.
There is still an opportunity for the Mazamas to appeal the decision, so this issue is not yet over. After the meeting, Theresa Bright, a project manager for the Mazamas, said they were undecided about where they would go from here. If either party decides to appeal the decision made by the board, the appeal would be submitted to the Land Use Board of Appeals.
An appeal would be submitted through the Land Use Board of Appeals.