Recently Bob Woodward, a journalist, former Bend mayor and pioneer mountain biker/pioneer everything, was voted Hottest Man Over 50 in Bend by Source readers.
But that didn't prepare him for the surprise he found on his lawn when he returned home from an morning swim today.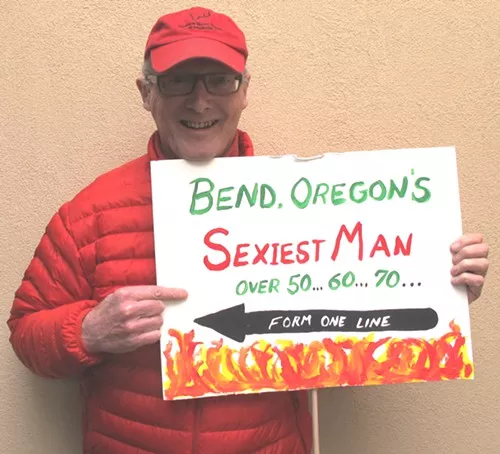 The Elderhunk, Bob Woodward
What's your best guess on who made this sign? Tell us in the comments section below if you have an idea...