On Nov. 17, President Trump officially nominated Billy J. Williams as the U.S. Attorney for Oregon—the state's top federal law position, answering to U.S. Attorney General Jeff Sessions. Sessions is known for his hard stance on both drugs and illegal immigration—threatening to even pull federal funding from "sanctuary cities" such as Portland—leading some experts to deduce he'll put pressure on Williams to prosecute such crimes with stricter penalties.
With recent Oregon legislative changes and a new Goldilocks program in Deschutes County aimed at reducing drug sentencing, what does it all mean for Central Oregon?
Not rocking the boat
The nomination, widely supported by both Sen. Jeff Merkley, D-OR and Sen. Ron Wyden, D-OR, is seen by some as a safe move meant to avoid upsetting the order at the U.S. Attorney's for Oregon office, previously plagued by scandal and turmoil. In an Aug. 16 letter written by both Wyden and Merkley, the senators urged the president to retain Williams in the position, stating: "Colleagues and opponents describe him as an honest prosecutor with integrity and he enjoys unique bipartisan support in Oregon." Williams is not affiliated with any political party.
"The thing to keep in mind is typically these positions and district court judge nominations are technically nominated by the U.S. president, but the senators traditionally have a lot of influence," says Tung Yin, a criminal and national security law professor at Portland's Lewis & Clark Law School.
"My sense is that they have very little to be cooperative with the president about," Yin says, "so perhaps yes, you do only have so much energy to fight so many things. They seem to like Billy Williams and he's not worth this fight."
The only other frontrunner for the position—state Rep. Mike McLane of Powell Butte, nominated by Rep. Greg Walden, R-Hood River, gained little traction.
Williams has already held the spot for two years as interim attorney, after officials from the Department of Justice accused his predecessor, Amanda Marshall, of having an affair with a subordinate. Willamette Week reported it went as far as stalking. Marshall denied all claims.
"I wasn't surprised by the nomination," says Yin, "...generally you only bring an outsider in when you want to, let's say as president, emphasize a new direction. An outsider risks upsetting things, and since his office hasn't been making a lot of waves, it suggests, to at least the president and others, that he has been doing a good job."
Yin says Williams has the additional benefit of previous federal prosecution experience and could "manage the gap," perhaps better than Marshall who had no previous federal experience.
A 180-Degree Turn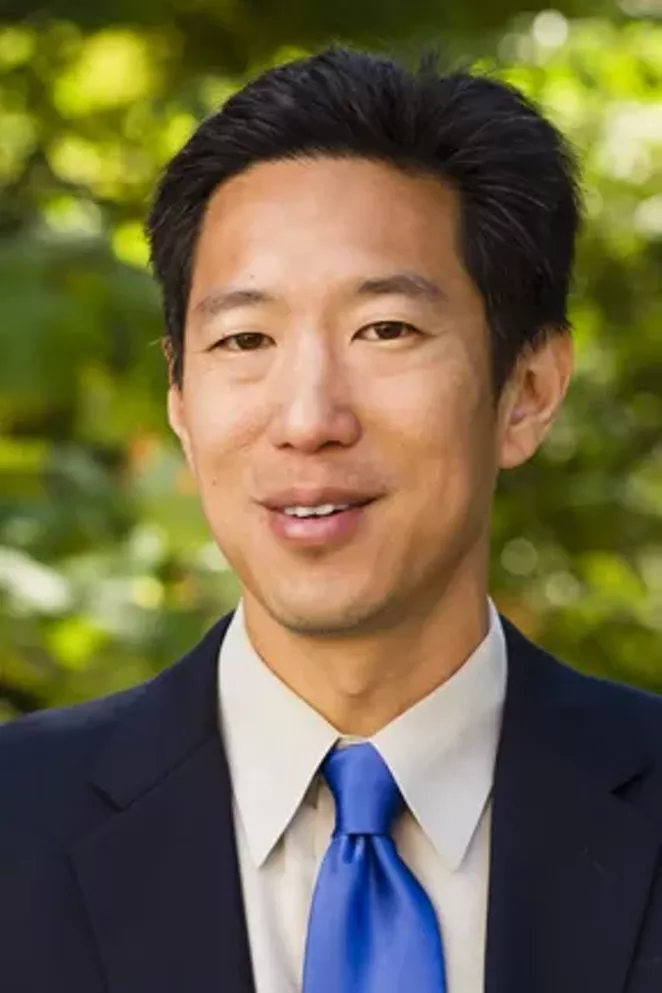 Steve Hambuchen
Tung Yin is a criminal and national security law professor at Portland's Lewis & Clark Law School and has followed Billy J. Williams and his prosecution of the Bundy Gang.
To move may also seem like a surprise since it was only a year ago when Williams' office was accused of fumbling a major case: the acquittals of members of the Bundy gang in the armed occupation at the Malheur National Wildlife Refuge. "That was such an unexpected result," says Yin, "it was such a winning case and we all thought it was a slam dunk."
Yin speculates the public and the administration have perhaps forgotten the issue because of the convictions that occurred later in the year—and that there were no "serious missteps" by the prosecution in the first trials.
Local Support, Little Change
Williams is vastly supported by the Oregon law enforcement community. Deschutes County District Attorney John Hummel praises his superior, who he's worked under for two years. "He's always been responsive to the needs of my office and the residents of Deschutes County," says Hummel, who added that he was "excited" about the nomination and hoped Congress would quickly confirm him.
"Billy was there to help us hold former Deschutes County Sheriff's Deputy Scott Beard accountable for his theft of money from the Sheriff's office," said Hummel. "He worked with me and my deputies to bring to justice Nika Larsen, the Oregon State Police crime lab analyst who tampered with drug evidence."
And that failed Malheur conviction? Hummel says that Williams' reaction was "most noteworthy," saying, "rather than retreating to his camp he reached out to me and other law enforcement officials in central and eastern Oregon to discuss ways to build positive working relationships with our communities." By contrast, media outlets reported Williams was nowhere to be found at a press conference the day after the acquittals.
Rorie Solberg, an associate professor at Oregon State University's School of Public Policy, says if Williams "has the nomination, there shouldn't be much trouble with the confirmation," even if only 14 of Trump's 59 federal nominations have been confirmed in the past 10 months. Yin agrees, saying, the "administration is moving slow."
In a Nov. 28 article in The Washington Post, Solberg and co-author Eric N. Waltenburg note that Trump has had an above-average number of positions to fill—nearly twice as many as Barack Obama when he started his first term, largely because, "after Republicans regained control of the Senate in the 2014 elections, they refused to confirm almost all of Obama's judicial nominees," they wrote.
Trump's nominations (referring to the judicial, not executive positions) seem to be following a national trend, "to put a lot of white men in federal courts," failing, as the authors put it, to contribute to "intersectionality."
So will Williams bow to Sessions' hard stance on drugs and immigration? Yin doesn't think so—at least not drastically.
"We all have bosses we need to listen to," he says, "So if your boss says we're tough on drugs then yes, theoretically you are tough on drugs." But as Yin puts it, "Two-thirds of federal cases are already drug or immigration-related...so it's not like there isn't already a lot of attention to these crimes.
"Where you might see a little give is in the margins," he continues, "so if his office is deciding between taking a drug or immigration case against a white collar fraud case, they may lean towards drugs or immigration—and the white collar guys may have a heyday—but I think he's very conscious of balancing it out. We don't expect much to change once we take the acting off his title. Things should remain the same."