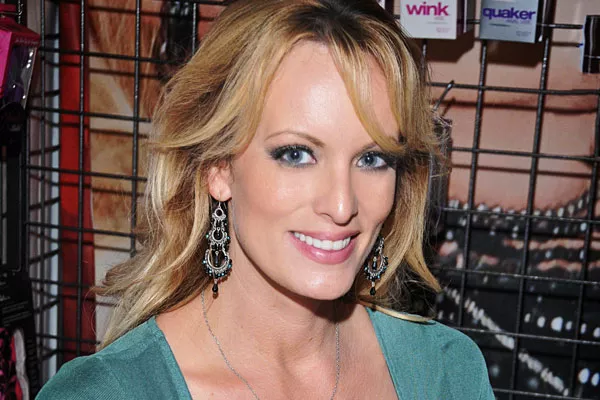 Submitted
Ladies and gentlemen, Ms. Stormy Daniels.
For the space of about two hours, I thought I might get an interview with Stormy Daniels.
She's coming to Bend in order to spend an evening dancing at Stars Cabaret, so this was definitely a local interest piece. Having received alleged hush money from associates of #45 following an alleged affair, she's occupying a social position similar to what Monica Lewinsky held during a different presidency. Still, I felt weird asking Daniels questions entirely based around her sexual proclivities. I figured I'd be just another tabloid asshole if I asked her a bunch of questions about our current commander-in-chief's private parts.
Before I got an email from her agent telling me, "With respect to the media, Stormy has declined any and all press interviews other than her previous appearances on 60 Minutes and The View," I really thought I might get a chance to ask her a few questions. I briefly thought about being a contrarian and just asking her about her favorite book or least favorite '90's slow jam, ignoring Trump, sex and money all together.
Randy Kaiser, co-owner of Stars, doesn't see Daniels' upcoming Bend appearance as a political show. "I would remind people that she was here around 10 years ago, so she's been to Bend before. It just so happens this time her circumstances are much more public," he says.
Because she's not just Stormy Daniels, I thought. She was born Stephanie A. Gregory in Baton Rouge, La., in 1979. Raised by her mother, she grew up wanting to be a journalist. By 17, she was set up to be a stripper and chose her name through a perfect bit of cultural synergy: Her love of Motley Crue led her to name herself after Nikki Sixx's daughter, Storm, choosing "Daniels" after seeing an ad describing Jack Daniels as a "Southern favorite."


Daniels entered the porn world in 2002, doing only lesbian scenes, but by 2004 was a contract girl with the massive porn company, Wicked, and won Best New Starlet in the Adult Video News awards (The porn Oscars) two years later.
In 2009, she formed an exploratory committee to run against Republican Senator David Vitter in Louisiana after discovering that the Republican National Committee had raised money through a "lesbian bondage-themed nightclub." Thinking that made her somewhat libertarian views more simpatico with the GOP, she ditched her lifelong attachment to the Democrats and registered Republican. By mid-April of 2010 she decided not to run, blaming a lack of funds and the media never giving her run the seriousness it deserved.
I mean, in those last two paragraphs alone I can't imagine all the stories she could tell about her life that don't involve $130,000 in hush money or unsigned non-disclosure agreements. I know she likes horses and has won several equestrian events, but people want the sex; they want the juicy details that can titillate them as they clutch their pearls.
About what to expect from Daniels' appearance in Bend, Kaiser says, "It's a chance to see someone who could possibly influence history. Regardless of what side of the aisle you're on when it comes to Trump, the fact of the matter is that she could change history."
Stormy Daniels
Thursday, May 17, 9pm & 11:30pm
Stars Cabaret
197 NE 3rd St., Bend