T
his summer, locals won't be packing downtown Sisters by the thousands, nor filling the streets of downtown Bend for festivals.
But as event organizers start to make sense of the current Phase Two guidelines, they're finding their way with smaller, more niche events. We checked in with some of the local event-makers about their plans.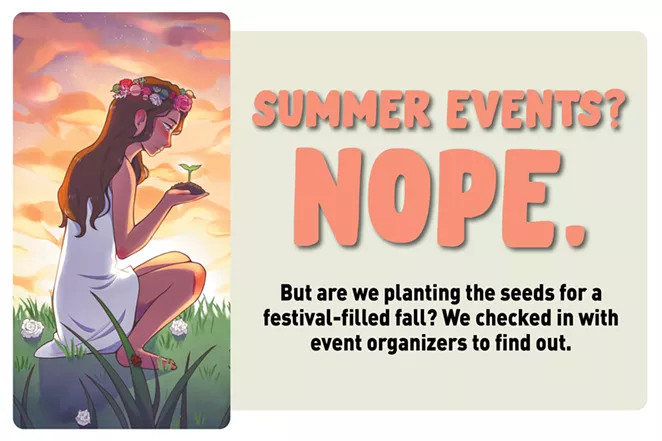 Miina McCown
Art by Miina McCown. Check out @miina_the_fangirl on instagram to see more of McCown's work.
Read these individual stories to get a sense of what the rest of the warm season might hold:


Sisters Folk Fest Moves Toward a Small August Event
- By Nicole Vulcan
BendFilm Opens New Doors - Using the digital world to its advantage, this year's BendFilm Festival could be bigger than ever - By Isaac Biehl