The Wolverine 3D
Rated PG-13 126 minutes 2013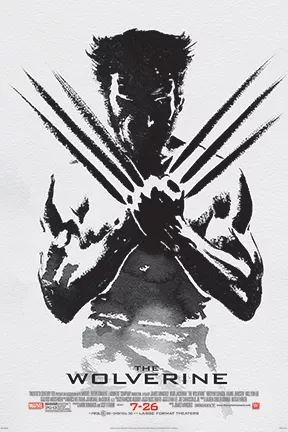 Comic book nerds rejoice, another incarnation of the Wolverine backstory. Part prequel part sequel, directed by James Mangold (3:10 to Yuma, Girl Interrupted) The Wolverine is another action packed, mutant filled blockbuster with more backstory, more corrupt politicos, more sci-fi machines and monsters and more shirtless Hugh Jackman.
Film Credits
Official Site: www.thewolverinemovie.com
Director: James Mangold
Producer: Lauren Shuler Donner, Hutch Parker, Hugh Jackman, Stan Lee and Joseph Caracciolo Jr.
Cast: Hugh Jackman, Hiroyuki Sanada, Famke Janssen, Will Lee, Rila Fukushima, Tao Okamoto, Svetlana Khodchenkova, Haruhiko Yamanouchi, Brian Tee, Hal Yamanouchi and Ken Yamamura