T
he Oregon Health Authority reported early Friday that two people from Deschutes County died from COVID-19.
In addition, the first death in Jefferson County was reported by the Confederated Tribes of Warm Springs late Thursday night. In all, the OHA reported nine new COVID-19 deaths in the state Friday, raising Oregon's total to 282.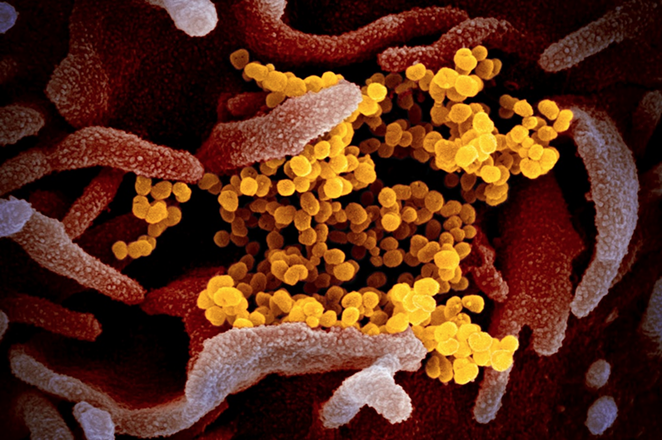 Rawpixel
The Oregon Health Authority reported the deaths of three Central Oregonians this morning at 12:01am.
Among the deaths in Deschutes County was a 92-year-old man who tested positive for COVID-19 on July 12 and died July 18. His place of death is being confirmed, the OHA release stated. The second Deschutes County death reported Friday was a 96-year-old man who tested positive July 12 and died July 23 in his own home.
Louie Pitt, the director of government affairs and planning for the Confederated Tribes of Warm Springs, announced the
tribe's first death
Thursday, but he did not release the person's age or gender.
"It is with great sadness and sorrow that this report announces our first COVID-19 passing," Pitt wrote. "This disease is serious, dangerous and deadly."
So far the tribes have reported 147 total positive COVID-19 cases within the community. The reservation has had a boil water notice in effect since June 25 due to an old piping system which also gave out for months last summer. Pitt told the
Source
about 60% of the total population of Warm Springs has low water pressure, unsafe water or no water at all. Tribal members with active cases of COVID-19 are being isolated at the out-of-commission Kah-Nee-Ta Resort where they are being attended to by nurses from the Indian Health Service, Pitt said.
The
Source
will report more extensively on the water and COVID issues at Warm Springs in next week's issue.
Gov. Kate Brown placed Jefferson County along with seven other Oregon counties on a watch list due to rising case numbers.
In total, five people have now died of COVID-19 in Central Oregon including a
63-year-old man from Deschutes County
and 63-year-old women from Crook County who both passed this month.