Three Creeks Brewing Co.

Source Weekly Pickup Locations

Featured Happy Hour

Members Pick

Image
Hours: Tue-Thur noon-7pm, Fri-Sat noon-8pm, Sun noon-7pm
Specials:
• Drinks: Pints $5, $6 wines. Food: $4.50-$9 Happy Hour menu, Bacon Cheddar Mac 'n' Cheese, Smoked Chipotle Quesadilla, Happy Hour Wet Salad, Brian's Buffalo Chicken Salad, Hummus & Veggies and Habanero Tots, Cheese Curds, and Three Pulled Pork Tacos
Mon, Tues, Weds, Thurs, Fri, 3pm-6pm
Price: $$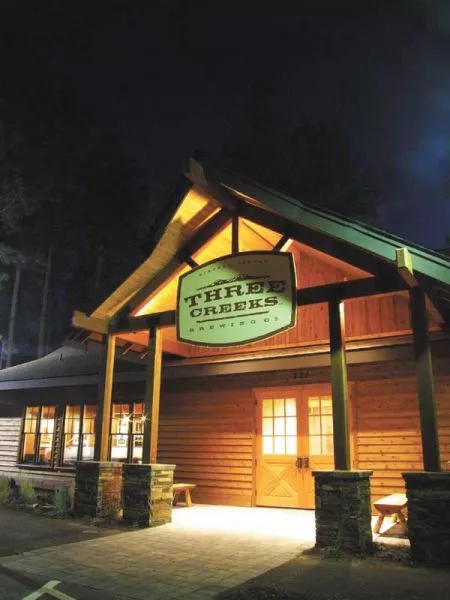 A solid place to grab a cold pint, with a sectioned-off bar as well as a spacious dining room within its impressive log-cabin-style confines. Three Creeks is both a family-friendly dining option as well as a spot to meet up with friends for a pint. The menu includes the burgers, sandwiches and chicken wings one would expect from a pub, but also includes gourmet nightly specials. Take out and dine in available. Take out only available through website: threecreeksbrewing.com
Since its founding in 2008, Three Creeks Brewing Company has produced solid beer and pub food from its barnlike building on the outskirts of Sisters. Favorites include Hoodoo Voodoo IPA, Raptor Rye and FivePine Chocolate Porter.
Specials:
• Drinks: Pints $5, $6 wines. Food: $4.50-$9 Happy Hour menu, Bacon Cheddar Mac 'n' Cheese, Smoked Chipotle Quesadilla, Happy Hour Wet Salad, Brian's Buffalo Chicken Salad, Hummus & Veggies and Habanero Tots, Cheese Curds, and Three Pulled Pork Tacos
Mon, Tues, Weds, Thurs, Fri, 3pm-6pm
2022 Takeout: 12pm-7pm Sun-Thu, 12pm-8pm Fri-Sat. Full menu available through in-house and curbside pickup. No delivery.