E
ndorsing candidates looks a little different in the midst of a global pandemic.
With most interviews and candidate appearances happening via Zoom, YouTube or any number of other online platforms, we've been challenged to adapt in how we connect with and learn about candidates—as have voters, voters' groups and anyone engaged in the political process.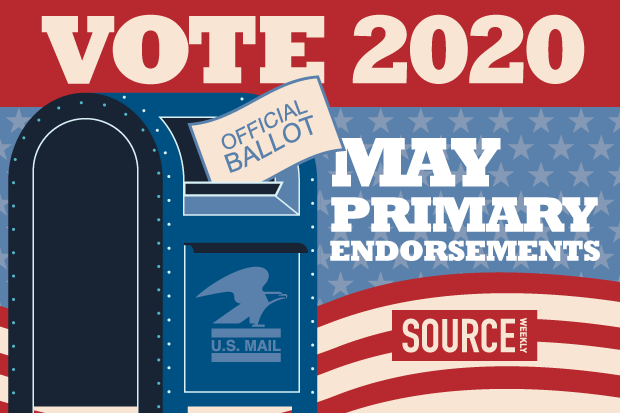 As such, not every one of our endorsements during this May primary will come with a video of candidates, as we've long offered during political season. Still, we're committed to researching candidates, educating local voters about who's running and their qualifications, and then bringing you our endorsements.
Stay tuned right here for our candidate endorsements for the state and local races through election day on Tuesday, May 19, 2020.
The Source Weekly's Primary Endorsements:
-
Vote Nick (Nik) Heuertz for U.S. Representative, 2nd District Democratic Primary 4/27
-
Vote Phil Chang for Deschutes County Commissioner Position 2, Democratic Primary

5/4



More reading about Central Oregon races:
Who's Running: May election
will see a crowded field for Walden's seat, Democratic County Commission primary