Three candidates are running for position 6 in Bend's City Council race, including incumbent Barb Campbell, Sarah McCormick and Ronald Boozell. With Boozell in the Deschutes County Jail yet again on charges related to non-payment of child support, it leaves two serious contenders to consider.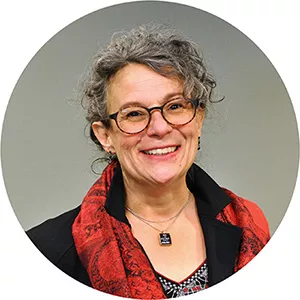 Campbell is the owner of Wabi Sabi, a downtown Bend store, and boasts having worked at a host of working-class jobs before earning a degree—a background she believes gives her a connection to the economically disadvantaged in Bend. McCormick is a mother of two young children whose husband works for the McCormick family business, Pine Tavern. Having two candidates with intimate knowledge of doing business in downtown Bend was an interesting contrast. On the topic of Mirror Pond, Campbell, whose service on the Bend City Council thus far lends her a knowledge of the reality of the city budget, is resolute that the City of Bend should not pay for dredging, suggesting that the Bend Park and Recreation District pay up. McCormick, on the other hand, suggested that the City of Bend find a way to pay its share.
On the issue of paying for the septic to sewer conversion affecting hundreds of homeowners in southeast Bend, both candidates seemed to agree that at least some of the cost should be shared by residents city-wide. Campbell, however, understands the intricacies and legal difficulties of making that a reality, and also seemed in support of the current Septic to Sewer Advisory Committee proposal —a committee on which Campbell volunteered to serve—that the estimated $25,000 price tag proposed for each homeowner is fair, given the myriad challenges.
On the issue of how to tackle the issue of homelessness in Bend, we favored Campbell's "housing-first" approach over McCormick's "treatment first" approach—largely because we tend to agree that not all homeless people are mentally ill or have addiction issues, and because many mental health issues can be alleviated by offering someone a place to live first.
McCormick seemed genuine in responding to our questions, but some of her responses seemed canned. While she may hold promise as an elected official in the future, she should serve time on a committee or three first. Campbell would do well to keep her conversations more succinct, but given her depth of knowledge and her general philosophy in representing the working class, vote Barb Campbell for Bend City Council position 6.