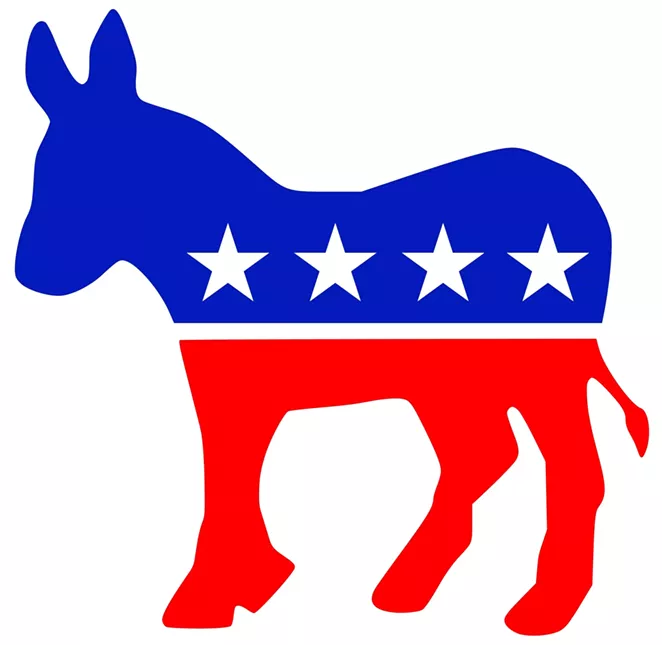 Last week, local and statewide headlines erupted with the news that FuturePAC, a political action committee, had dropped support of House 54 candidate, Dr. Nathan Boddie. FuturePAC touts itself as the fundraising arm of the Oregon House Democrats. The organization wrote a letter to Boddie June 23, alleging they were dropping support for him after receiving a complaint that Boddie had "used a homophobic slur in the presence of staff and a member of the community, and promoted the illegal consumption of alcohol."
The letter from FuturePAC reiterates the language of ORS 659A.030(1)(b): "Disparaging comments made on basis of an individual's sex or sexual orientation are unlawful when they unreasonably interfere with an employee's work performance or create an intimidating, hostile, or offensive working environment," as well as OAR 839-005-0010(4), which states, "The penalties for violation of those laws include compensatory and punitive damages."
The allegations against Boddie are concerning—but the process behind the allegations gives us greater pause. Without clear information from the Democratic Party of Oregon or FuturePAC, the voters in House District 54 have no real basis to make crucial decisions about who will represent them in Salem. Boddie himself agrees that when someone makes an allegation of discrimination or harassment against another, the person making the claim should be believed. In this case, we don't know who that person is. House Speaker Tina Kotek and House Majority Leader Jennifer Williamson, both quoted in FuturePAC's press release, declined our interview requests to ask more questions about the investigation FuturePAC conducted. It appears that the Democratic leadership is steering clear.
It would be good for the public, who will decide in November whether or not to support this candidate's bid in the Oregon House, to see the language of OAR 839-005-0010(4) played out, because with the pursuit of compensation or punitive damages, someone official may actually know who it is who might seek damages. The public would also be able to suss out more of the facts.
That we know next to nothing about the alleged victim in this case is just one subject of concern, and yet knowing who that person is would not be an absolute requirement. FuturePAC claims to be protecting the alleged victim's identity, yet even with its allusions to an "offensive working environment," we do not know which workplace the committee is referring to—and neither does Boddie. Is it his day job at Mosaic Medical? Or are the allegations connected to his role as a Bend city councilor? Is it possible, at the very least, to get wind of the exact comments Boddie allegedly made? The list of questions is seemingly endless.
Should you or I be accused of something that has the potential to damage one's career, campaign or personal standing, and potentially put us at risk of facing compensatory and punitive damages, we should be made aware of the facts of the case, and be allowed to answer them. FuturePAC, prior to slinging this mud, should at least have the courtesy to give some details about the time, place and manner of the allegations—and its methods of investigation.
Boddie's claim that his history with FuturePAC went sour a very short time before the allegations against him emerged makes this truly dangerous ground for Democrats. Boddie told the Source Saturday that his initial interactions with FuturePAC were cordial, and the group donated in-kind political research to Boddie's campaign. Then, members of FuturePAC asked Boddie to contribute to their political fund to support other candidates statewide.
"At that point I started kind of asking questions, because—just as I like to be a good steward of tax money, I'm also a good steward of my contributors' funds as well," Boddie told the Source. "I don't think (my supporters) contributed to me so that I could sort of hand it over to a group that I didn't really know well out of Portland. So, I asked some good questions, and basically just did the diligence that you might do in any kind of a financial transaction, and really, they didn't have a lot of answers for me."
Boddie's campaign reported in-kind donations from FuturePAC of $5,000 on May 8 and $250 on April 19, according to campaign finance information from the Oregon Secretary of State.
"I just didn't get the answers that made me think that they were the right choice at this point," Boddie stated. "But they said, if you don't play along, things get ugly, that kind of thing. And I thought, well, that just sealed it for me because that's not the kind of candidate that I am."
We may never know what the truth is. It appears that there will be no more information forthcoming from FuturePAC, and that is not the way a professional organization should operate. The casual way in which FuturePAC has attempted to destroy the political future of a local Democrat does the voters of Deschutes County, regardless of party, an incredible disservice. It is hard to imagine this type of political blundering happening on the west side of the mountains, and makes a voter wonder if the Democratic Party truly cares about Central Oregon. If this is the communication voters and candidates in the high desert can expect from the House Democrats' fundraising arm, it's time to find another way to raise money.