April is Child Abuse Prevention Month
When Pat Carey began his journey as a Child Protective Services worker in Marion County 28 years ago, he never guessed he'd look back at those times as, "the good old days."
As Carey discussed in a recent interview, it was a time when caseworkers in the field could actually do casework. Unfortunately for children in the child welfare system in Oregon, it was a different time, indeed. It was a time when the next senior caseworker to Carey had 11 years of experience, when there were caseworkers with up to 31 years of experience mentoring those starting out in the field, such as himself, where junior workers were surrounded by a wealth of knowledge, experience and wisdom in the field, Carey relates.

In his day as a caseworker, caseworkers needed seven to 10 years of experience to be competitive for a management or supervisory position.

Carey has been the Region 10 Director for the Department of Human Services, which encompasses the local Office of Child Welfare, for nearly 18 years. Region 10 includes Crook, Deschutes and Jefferson Counties. When we spoke in early March, the office had had a child welfare supervisory position open for over a year. The office also had eight casework vacancies at that time. Sixty percent of staff at the Region's Child Welfare Office had an experience rate of eighteen months or less, according to Carey, adding that DHS has lost nearly 50 percent of its district managers over the past three years.
A Sobering Audit
Shortages such as those were part of the sobering audit done on Oregon's foster care system, conducted by the Oregon Secretary of State's Audits Division, released in January. To say the 63-page audit was blunt in its review and critique of DHS, child welfare and the Oregon foster care system would be an understatement.
The findings of the audit focused on three areas. First, the audit highlighted the "systemic management shortcomings," which ultimately has had a negative impact on the "agency's ability to protect child safety," as well as creating a high-risk situation for children served. The audit pointed to chaos and inconsistency within the management structure of DHS and child welfare alike.
Second, the audit focused on the shortage of foster care placements "to meet the needs of at-risk children," citing issues including recruitment challenges, issues in retaining and supporting existing foster homes and lack of data on the need and capacity of foster homes.
Finally, the audit focused on "staffing challenges," which the report said directly impact the "ability to perform essential child welfare functions." Statewide, field staffing was short approximately 770 staff, with the current number of caseworkers 35 percent below the level needed to manage current caseloads, according to a January press release from Secretary of State Dennis Richardson.
Understaffing, workload issues, high turnover and significant inexperience of the workforce were some aspects highlighted. The audit ended with a list of 24 recommendations to address the concerns.
"State leaders are truly alarmed by this deplorable situation. The time for hand-wringing and finger-pointing is past. The time for action is now," Richardson wrote. "The new leadership team at DHS is ready and willing to support their caseworkers with the time and resources they need to do their jobs."
The audit has been something of a hot-button issue across the state. On the first day of the short February legislative session, Rep. Knute Buehler, R-Bend, took aim at Gov. Kate Brown by holding a press conference before the opening day ceremony, saying he'd ask the legislature for $50 million to form a "rapid-improvement team" to deal with the crisis. Brown's office ordered the audit in 2015, soon after her arrival in the governor's seat. The Governor asked for an additional $14.5 million during the short session, in an effort to hire 200 more caseworkers. The Legislature ultimately added the additional dollars requested by the governor to the child welfare budget, but Buehler's request for funds did not make it out of the session. This entire issue of the state's foster care system promises to be a hot topic for debate during the 2018 Governor's race.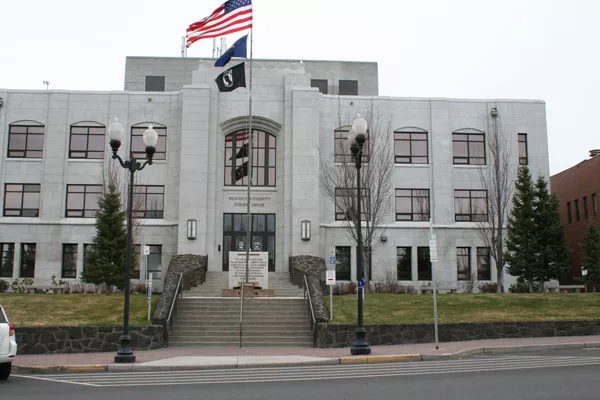 Response to the Foster Care Audit
In response to the audit, DHS Director Fairborz Pakseresht, who took the reins in September 2017, responded in a 21-page letter to the Audits Division, first acknowledging the seriousness of the concerns set forth in the audit and agreeing with all 24 recommendations contained in the audit. Pakseresht also outlined how DHS and child welfare were already moving forward on 17 of the recommendations.
For Carey and others in the field, new leadership at the top—Pakseresht as DHS Director, along with his hiring of Marilyn Jones, an experienced district manager from Baker City as Child Welfare Programs director, has brought hope to a system that has not had any for many years. Carey says there's a strong feeling in the ranks that these two people are leading the way for moving child welfare in the right direction. He added that, "while there is no expectation that everything will change overnight, as changes do happen and things get better, this will hopefully have a direct impact on staffing and services going forward."
Leadership has been part of the challenge. Carey pointed out there have been multiple challenges within the child welfare system over the past decade, and particularly the past three years—which has a damaging impact on workers in the trenches.
Carey says with the system often facing a lack of resources, and work demands so high, workers began to feel they couldn't accomplish anything. He noted that the people who have tended to stay are those who are driven by a passion for the work. Workers often put in over 100 hours per month in overtime, he says, some unpaid. "A lot of our staff has only known chaos and uncertainty over these past few years," Carey indicated. "My goal, as we gain resources, is to do things differently."
Jamie Ralls, principal auditor for the state's audits division, told Oregon Public Broadcasting Feb. 5 that her involvement with caseworkers on the job, "was the single most life-changing event I've had in my career of 18 years of auditing."
Compounding the problem, Carey says, are the lack of foster placements, as well as a shortage of more specialized care and services such as behavior rehabilitative services or secure psychiatric placements, careening the system into crisis mode. Says Carey, "existing foster parents are the best recruiting tools we have, but when they can't get the requisite level of support, then they don't recruit."

Other Approaches
Still, staff members continue to break new ground, Carey says. In Deschutes County, one such effort is called Differentiated Case Management. The goal is to give the system some ability to predict the level of needed court oversight—essentially placing child welfare cases into three tracks, from minimal court oversight to extensive court involvement. Carey says the system results in 75 to 100 fewer court appearances per staff per year—time that will ultimately enable child welfare workers to put in play various resources that can keep a child out of care all together. Deschutes County is one of four counties in the state, and Oregon one of four states to utilize such a process.
Another important facet to fixing the issues within the foster care system: strong community involvement. Carey says he's made it a goal to communicate widely with and engage various community partners in the tri-county area. One such entity is MountainStar Family Relief Nursery, which has a goal of preventing child abuse and neglect through therapeutic services and community engagement.
MountainStar's primary service, the relief nursery, is focused on family stability and child resilience. The goal is to provide a variety of resources for families in crisis situations to be able to keep their children in a safe and resilient environment. MountainStar began a second service, called Enhanced Visitation Services, four years ago. The fee-for-service program, offered in partnership with the child welfare office, provides visitation opportunities to parents whose children have been removed from their homes. The goal of this program is to provide an environment that is conducive to motivating a parent to work toward reunification. Currently, the program has a reunification rate of nearly 50 percent.
Tim Rusk has been the executive director of the nonprofit since 2002. For Rusk, these partnerships are key.
"It all comes down to the mission. If you want to make a difference in the issue of child abuse prevention, you can't just say it's the government's job. You can't just hand it off to the government, as these kids are going to be a part of the community," Rusk said.
He is quick to emphasize that the last thing we need to do is, "pull the trigger on the caseworkers." As Rusk sees it, there's a need for more community-based organizations and more community involvement. Rusk points out that there are many places to volunteer and many ways to get involved. Rusk recalls the words of MountainStar board members, Dr. Bud Beamer, which captures the essence of this: "Our future will be greatly dependent on how we treat other people's children."
Moving Forward
The Oregon Legislative Adopted Budget for 2017-2019 did increase funding for staffing and other services within child welfare. Region 10 received funding for an additional five positions, bringing the office up to the level of staffing in other regions of the state. Carey says his priority is increasing in-home plans and getting the number of foster placements down. He sees new programs, such as the TRACES initiative, spearheaded by a United Way grant, and aimed at eliminating trauma for children and families in our communities, as adding capacity and resilience within the system.
From his vantage point in Central Oregon, Carey looks at the changes at the top, additional funding for staffing, and continued community commitment and involvement as positive signs for sustainability within the child welfare and foster care systems in Oregon.