As Oregon's second largest natural lake, Waldo Lake makes a great destination for hikers, bikers, campers and boaters. It's one of the clearest lakes in Oregon and captures second place for the deepest, after Crater Lake. The lake is naturally fed from snowmelt and springs, limiting the amount of organic material in the water. On a clear and windless day, you can see over 100 feet down into the ever-darkening blue abyss.

As the lake sits at 5,400 feet in elevation, the winter snows take longer to melt—meaning Olympic-class mosquitos flourish throughout the summer months. The heat of late summer tends to knock the mass of blood suckers down, but heed the warning and take precaution.
Hardtail or trail class full suspension bikes are the norm for the 21-mile Waldo Lake Trail/Shoreline/Jim Weaver Loop mountain bike trail. It has some easy sections, but if you plan on the loop, prepare for some steep and rugged climb/descents, which have taken some riders by surprise. Allow two to five hours for the complete loop, depending on your fitness/tech level. There are many great spots to snap photos, eat lunch—and eat a second lunch.
Directions: Take Hwy. 97 southbound from Bend to the Crescent Lake cutoff in Crescent, and then west on Hwy 58. Head past Willamette Pass ski area and turn right at Waldo Lake Road/FR 5898. There are three campgrounds available on the lake including Shadow Bay, Islet and North Waldo CG.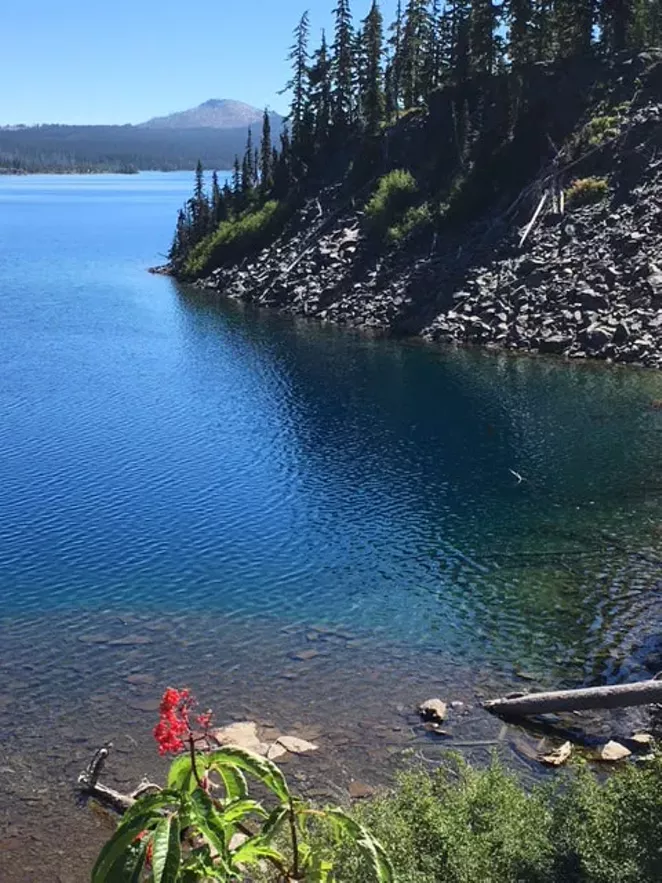 COMMITMENT LEVEL: Moderate
SWEAT LEVEL: Moderate to High
STOKE LEVEL: High