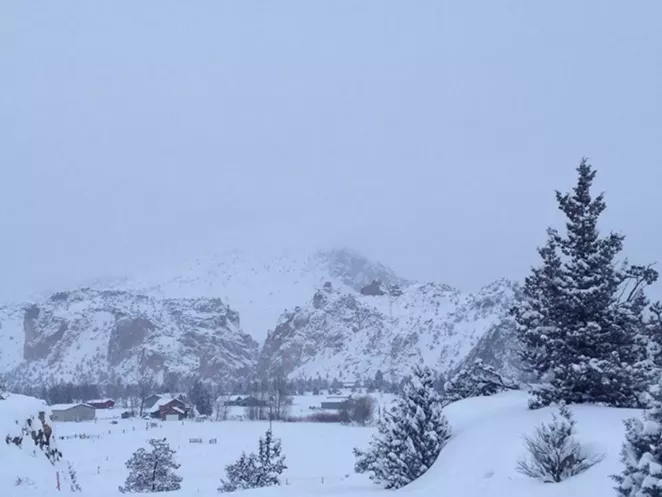 Erin Rook
Smith Rock, during last year's big snow storm.
The Nation Weather Service has issued a Winter Storm Warning for Central Oregon, predicting snowfall starting tonight and continuing through Friday night at 10 pm. Snow accumulation of 7-10 inches in anticipated, as well as about one-tenth to one-quarter inch of ice.
From the alert:
SNOWFALL IS EXPECTED TO BEGIN LATE THIS EVENING AND CONTINUE THROUGH THURSDAY NIGHT. SNOW MAY CHANGE OVER TO RAIN OR FREEZING RAIN THURSDAY AFTERNOON INTO LATE THURSDAY NIGHT BEFORE CHANGING BACK TO SNOW THURSDAY NIGHT THROUGH FRIDAY NIGHT.
Winds will be east to southeast, 10-15 MPH.
Bundle up, mind your pipes, and drive safe!