Worthy Brewing

Source Weekly Pickup Locations

Featured Happy Hour

Image
Hours: Sun-Thu 11:30am-9pm, Fri-Sat 11:30am-10pm
Specials:
• $4 most beers
Mon, Tues, Weds, Thurs, Fri, 4pm-6pm
Price: $-$$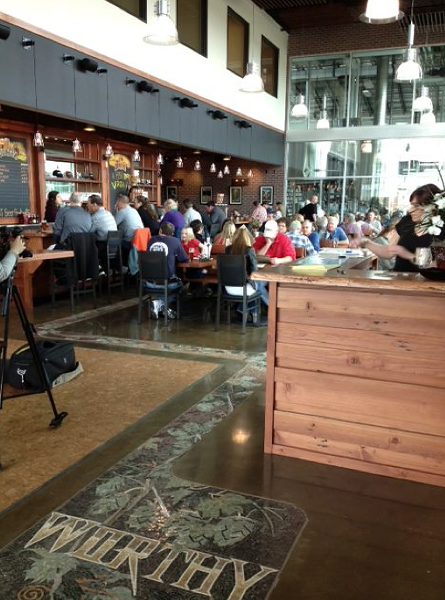 Worthy makes solid beer, American-style craft beers. The sunny and bright dining area is made so by the west-facing, floor-to-ceiling windows. Throw in the large patio and fire pits and Bend's newest brewery makes one of the best spots to enjoy a summer sunset—and grab some solid pub fare too. The menu is pub food with a conscience. Burgers and pizza, sure, but the fresh, sometimes local and organic ingredients are a nice touch. Concert nights are Saturdays and Wednesdays.
Since opening just a few year ago, Worthy has provided reliable pours like their IPA and a Pale Ale—and their fantastic wood-fire pizzas and gorgeous, hop-vined summertime patio rightfully make this a destination spot.
Specials:
• $4 most beers
Mon, Tues, Weds, Thurs, Fri, 4pm-6pm
2022 Takeout: 11:30am-9pm Mon-Thu, Fri-Sat 11:30am-10pm, Sun 11:30am-9pm. Limited menu, view it at www.worthy.beer. Takeout through in-house pickup.