P
eople driving in downtown Bend nearly any time of the year have to face cars or trucks that don't quite fit into the parking stall. When the snow comes down heavy—like it has this week—cars that don't fit into the slots create a bigger hazard.
Chris Miller
Cars squeeze past each other on Bond Street in downtown Bend Feb. 26.
The
City of Bend
encourages people to park in the angled stalls downtown, but says if the stalls aren't plowed and your vehicle doesn't fit, to find another place to park because the roads get very narrow with long vehicles that stick out.
From Feb. 26 to Feb. 27, the City said the Parking Garage on Lava Road between Oregon and Minnesota Avenues is available at no charge.
The City also reminds drivers not to block Americans With Disability Act stalls or sidewalks with parked vehicles. In Oregon, the maximum fine for parking in an ADA spot without a Disabled parking permit is $450.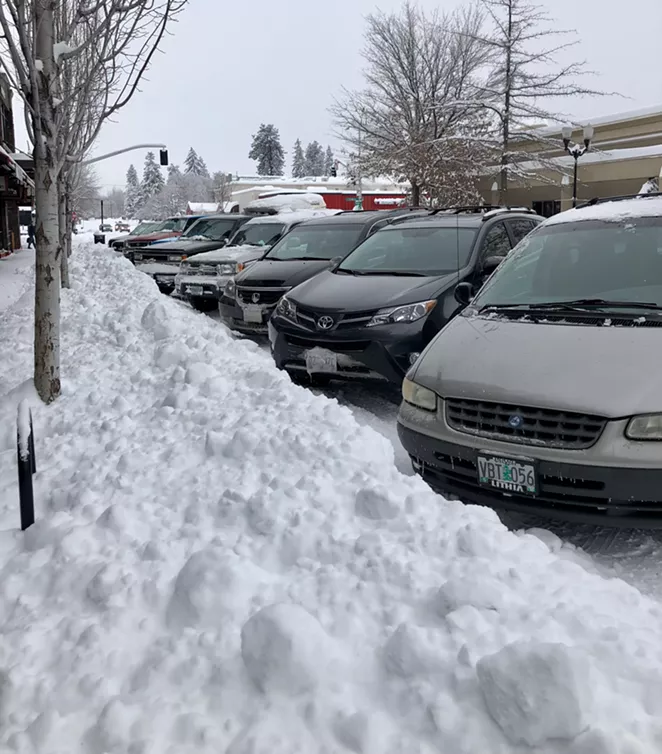 Chris Miller
Parking spaces in downtown shrink in size when snow storms hit Bend.